BARAKA Engineers Limited
DREDGING DIVISION »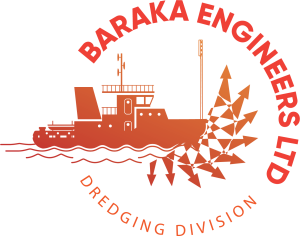 Baraka Engineers Ltd. (Dredging Division) is a subsidiary of a fast growing multi-dimensional business organization of Ahmed Amin Group. We have started the dredging business, keeping in mind to serve the nation by improving navigability of the morbid rivers and canals through dredging as it is considered the cheapest way of transport. Presently, we have a dredging fleet comprising of 4 (four) 20" cutter suction dredger and 2 (two) 18'' cutter suction dredger with ancillary crafts and sufficient shore and floating pipes. Hydraulically and electronically operated modern Chinese origin 20" cutter suction namely BARAKA ARFIN, BARAKA ABDULLAH, BARAKA AZHAR, BARAKA HERIA and Netherland Origin 18'' cutter suction dredger Namely SD KUMAR, SD DHALESWARI.
We are also in association with well reputed foreign dredging companies so as to participate in any big volume of dredging work in Bangladesh and can be completed within the shortest time schedule with the complete work satisfaction of the employers. Once our dredging capability will increase after the expansion of our dredging fleet, it will further aid our dredging efficiency, capacity and capability significantly.
The division is led by a highly qualified and specialized team of engineers mostly retired from BIWTA with a remarkable background in dredging operations and maintenance at BIWTA are the factors that are the amalgamation of Baraka Engineers Ltd. (Dredging Division).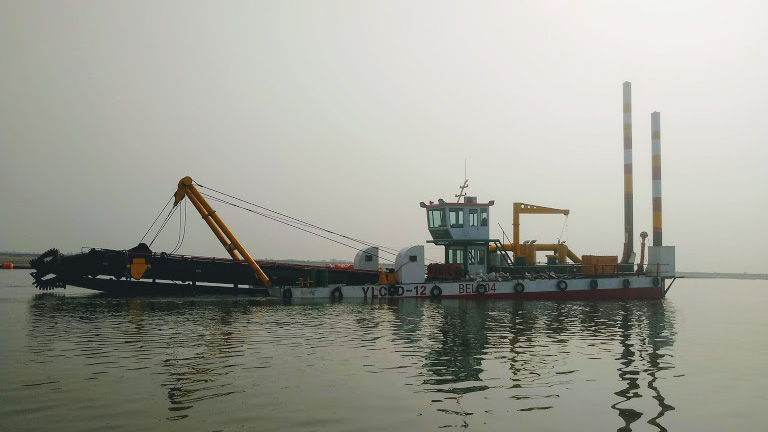 CONSTRUCTION DIVISION »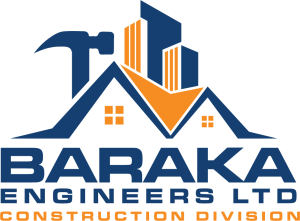 BARAKA Engineers Ltd. (BEL), another subsidiary of Ahmed Amin Group, is one of the nation's most advanced owned architecture and engineering, design/build and construction firms. BEL, has the necessary capabilities, professional talent and universal reach to offer fully integrated projects to our clients that set new standards in the quality, value and efficiency.
BEL serves clients in a wide variety of industries. This company has enrolled and associated with reputed Engineers of the country, some of whom have held high positions in the Public and Private sectors. BEL has a major stake in turnkey projects in the construction sector. Committed to ensuring the highest level of quality, BEL is involved in developing luxurious and cost effective high-rise buildings. Its development activities include luxury residential buildings as well as commercial office complexes. It has also planned to set up an Engineering workshop to supplement the work of the company.
BEL also has it's own Eco-friendly building materials manufacturing plant to manufacture: Hollow Blocks, various kinds of paving blocks, building bricks etc. to meeting all international standards to supports their own and also to supply to their local clients. BARAKA Engineers Ltd. also has earned this unique position by obtaining ISO 9001:2008 certificate, proving its competence and maintaining quality standard.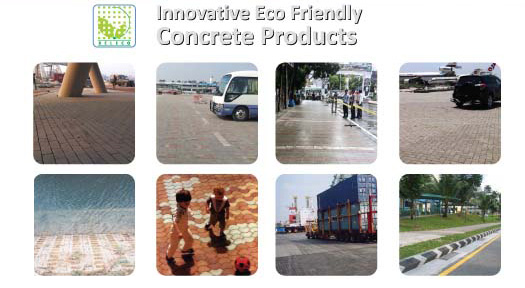 BLOCK DIVISION »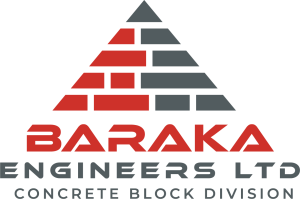 Baraka Engineers Ltd (BEL), a company of Ahmed Amin Group, is in the forefront of technological development by having their a modern state of the art technology concrete block making plant along with batching plant at Savar, Dhaka to manufacture innovative high strength concrete products in collaboration with Acme Paving Consultants Pte Lt., Singapore and John Emery Consultants of United Kingdom as a technological partner.
The block making machine uses high frequency vibration and low water/cement ratio to produce concrete blocks of superior strength that are suitable for heavy duty paving at Airports, Ports, Container depots, Roads, Bus Terminals, Railway Crossings, Interchanges, Lay-by's, Bus Bays, River embankments, Pedestrian Walkways, for erosion control and other areas. The concrete products are manufactured according to British Standards/European nation Standards or to local requirement and nevertheless, the products are 100% ecofriendly.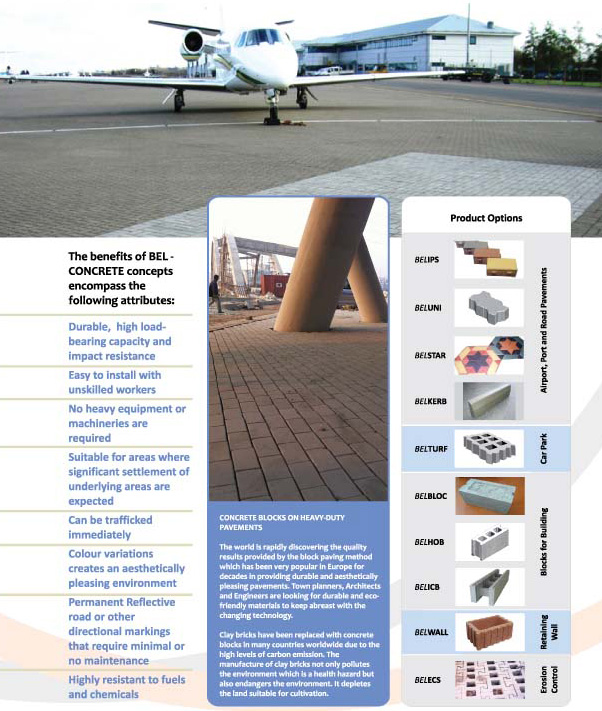 PIPELINE DIVISION »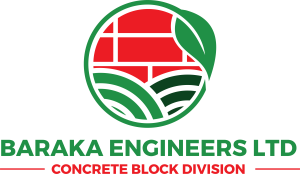 "Baraka Engineers Limited", established in the year 1999 and BEL (Piping Division) is managed by a group of highly skilled and experienced professionals of all the major functional areas including Management, Engineering, Supply Chain, Construction, Quality Control, Health & Safety and Finance & Audits. All the Personnel here are familiar with sound knowledge on the latest technologies and software to Design, Plan, Schedule and Manage an EPC Project. We have strong & experienced teams of our associates to execute the onsite construction works, who are self-dependent and dedicated to execute the construction works with their own equipment and manpower. BEL (Piping Division) also has their enriched fleet of major construction equipment.
BEL (Piping Division) is currently executing "Jet A-1 Pipeline from Pitalganj to Kurmitola Aviation Depot including Pumping Facilities and Jetty" Project as EPC Contractor along with its Overseas Partner China Machinery Engineering & Construction Corporation and Nou Kollan Foundation Trading Company Limited (NKFTCL). This Oil Transmission Pipeline & Storage Facility is owned by Bangladesh Petroleum Corporation (BPC) and Padma Oil Company Limited (POCL) is playing the role of Supervisory Authority.